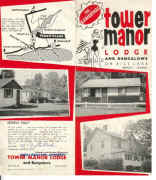 Below: Brochure Flyer - black
and white from the 1960's.
Image is front and back covers.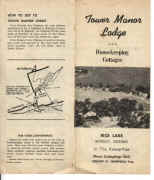 Left and Below: Fancy colour flip open flyer from the 1970's. Picture on left is front and back outside. Picture below is inside leaf.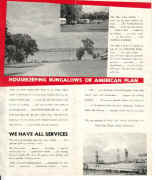 Below: Inside flyer leaf of the brochure on the left.
.